THE NO WAY O'DEA BUS TOUR
For months we've been warning you about the danger of Joe O'Dea–a sleazy businessman with a record of hurting workers and putting his own greed above Coloradans. It's time to call him out for trying to have it both ways on the most important issues confronting Colorado and the nation.
Now we're on the road across Colorado spreading the word: NO WAY, O'DEA.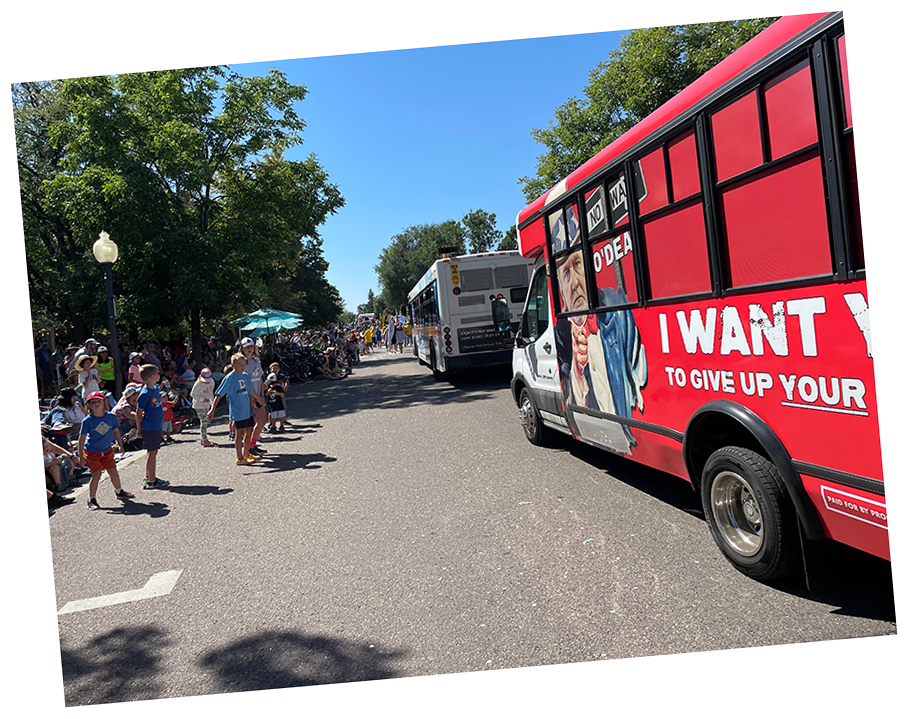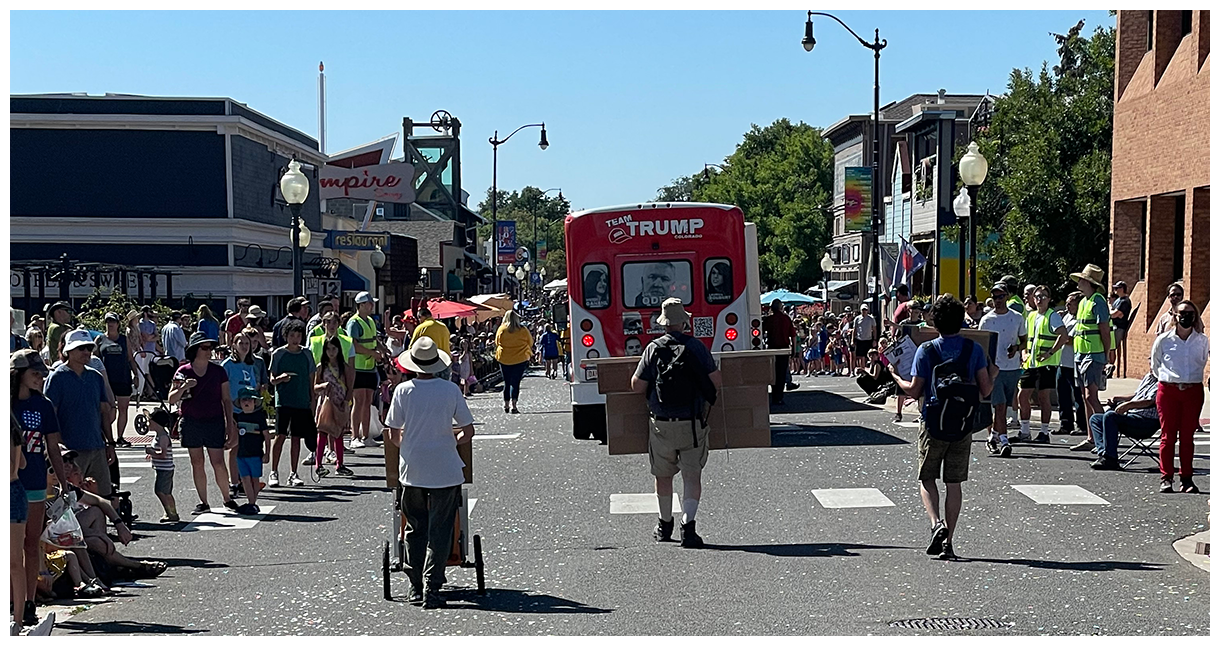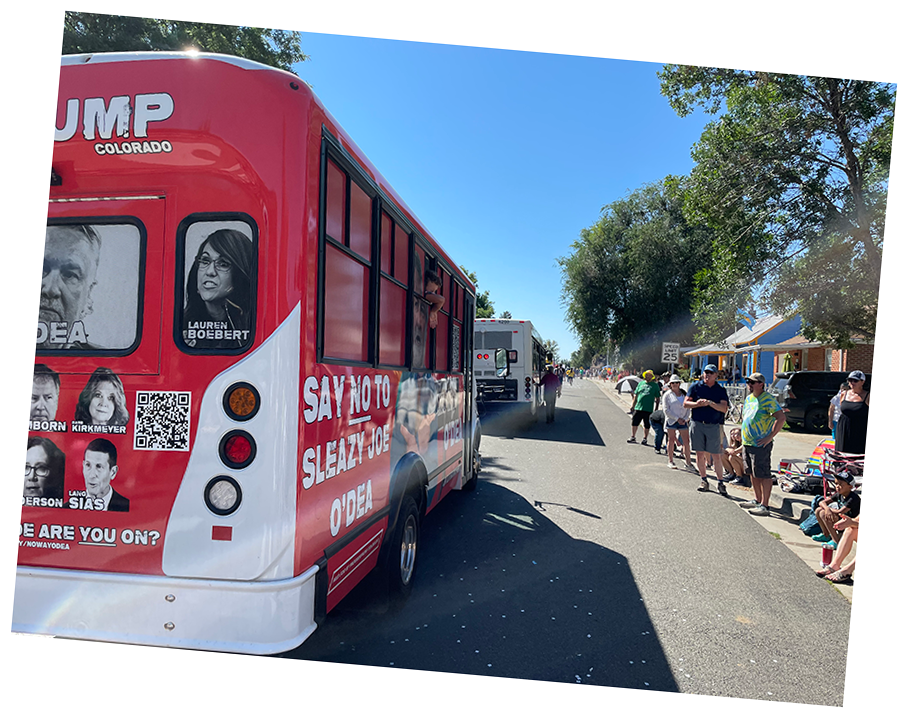 At the Louisville Labor Day parade
On Monday, August 22 we kicked off the NO WAY O'DEA Bus Tour to hold Joe O'Dea accountable. We'll be in your town soon!
Paid for by ProgressNow Colorado
Not endorsed by any candidate or candidate's committee