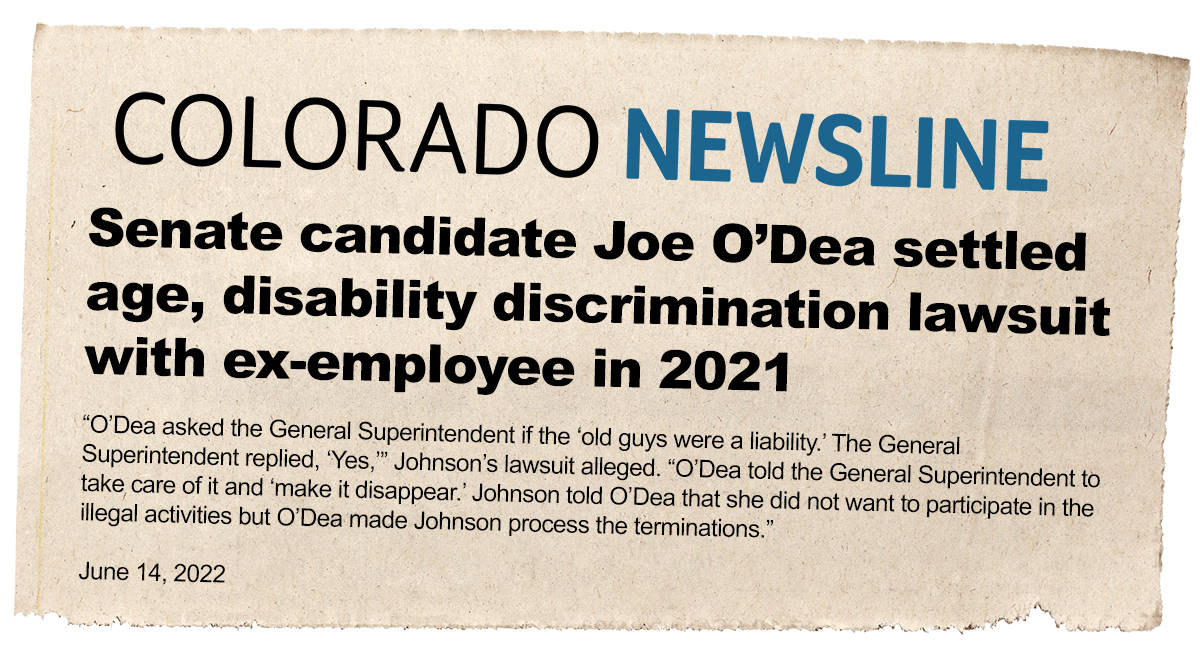 JOE O'DEA. BAD BOSS.
Unsafe working environments. Age discrimination. Hundreds of thousands of dollars in fines levied by the Occupational Safety and Health Administration (OSHA).
For too many of O'Dea's employees, working on "Joe's Crew" was the worst mistake they ever made. That is Joe O'Dea's record for taking care of employees at Concrete Express, the business that made O'Dea a multi-millionaire.
Have you been the victim of unsafe working conditions and discrimination on the job, either working for Joe O'Dea or another employer? We want to hear your story.
Joe O'Dea's concrete company has been fined by the Department of Labor for repeated health and safety violations, including creating an unsafe working environment that led to a roof collapse injuring 13 of his employees. A former human resources employee at Concrete Express alleged that management at the company concluded that 'old guys were a liability' and that the company 'need(ed) to get rid of these old sick people' to bring down insurance costs. [1]
Joe O'Dea's entire case for running for office is based on his concrete pouring business, where it's clear now that O'Dea put profits over the health and safety of his employees. It gets worse: while mistreating his own employees, O'Dea received almost $3 million in federal Paycheck Protection Program funds to meet his payroll obligations during the pandemic. O'Dea never missed the chance to enrich himself, but injured and aging workers at Concrete Express got a raw deal.
As a U.S. Senator, Joe O'Dea would continue to put crony special interests and his own wealth ahead of the needs of the people of Colorado. Colorado doesn't need any more bad bosses, and with your help, we'll make sure O'Dea is held accountable between now and November.
Paid for by ProgressNow Colorado
Not endorsed by any candidate or candidate's committee